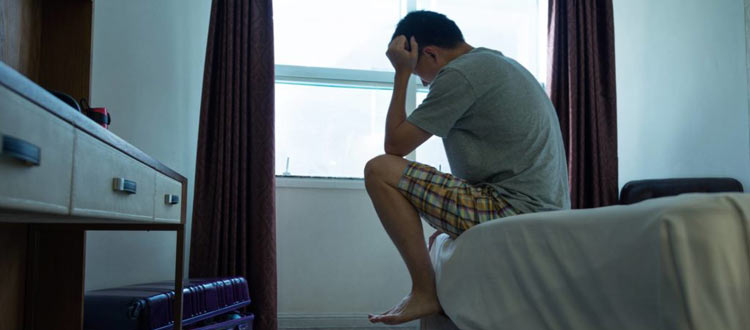 Stem Cell Therapy for Erectile Dysfunction (ED) Treatment
Erectile dysfunction refers to the inability of a male to sustain erection consistently and repeatedly. It is a very common problem in males and it is reported to be affecting around 18- 30 million men. This inability of men has a considerable effect on the quality of life they live. Most of the time people are reluctant to talk about their such problems to others or even to the doctors. That is why it is important for you to address this problem openly. Most of the people consider this as a psychological issue but it is not the case.
As we know that "Erectile Dysfunction (ED)" means the inability of the male to attain and/or maintain penile erection sufficient for satisfactory sexual performance. Current treatments for ED provide a temporary solution rather than a cure or reverse the cause. Recently, therapies based on stem cells (SCs) have had an increasing attention for their potential to restore erectile function. Stem cell therapy is thought to improve wound healing and promote vasculogenesis. Erectile Dysfunction (ED) is largely from microvascular diseases such as diabetes and hypertension.
Although psychological factors play an important role in causation is erectile dysfunction but in most of the cases, people have an underlying physical cause of ED. Erectile dysfunction in men is a real-time threat to any man and to their normal life. It can make you or your lover feel discouraged and frustrated. It has destroyed many relationships and unions. However, it is not the end of the world and erectile dysfunction treatment is absolutely possible and the latest therapy which is being used here is stem cell therapy in India.
Stem therapy is the newest kind of treatment discovers and it is known to be very effective than all of the other treatments available these days. You all must have heard and read a lot of testimonials from televisions and internet on how effective stem therapy had been on their ailments.
Stem cell information is very important to us in order to know about it deeply and measure the issues associated with stem therapy. Stem cells have two most striking features that make them suitable for therapy or treatment for numerous diseases and conditions. First of all, they have the capability of renewing or creating more cells of the same kind. Secondly, they can turn into specialized cells which are suitable to carry out a specific function such as cartilage cells in case of knee osteoarthritis, nerve cells in case of neurological disorder, muscles cells in case of muscular dystrophy type of disease and so more. Their potential is proven by the fact that they are being used to treat diseases of the blood-related disorder, a therapy that has saved the lives of thousands of children with leukemia and even government also approved to treat blood disorder through stem cell therapy.
It can also be seen in the use of stem cells for tissue grafts to treat diseases or injury to the bone, skin, and surface of the eye. There are various important clinical trials involving stem cells are undergoing for many other conditions and researchers continue to discover new aspects using stem cells in medicine. Stem cell researchers are making great developments in understanding normal development, figuring out what goes wrong in disease and developing and testing potential treatments to help the patients.
Stem Cell Treatment Advantages in "Erectile Dysfunction:-
1. It improves better erectile function via muscles, endothelium and nerve regeneration in ED problem.
2. It also start neo-vascularization (new blood vessels regeneration) for better blood circulation and improve erectile function.
3. It can provide better sexual life in such erectile dysfunction disease.
They still have a lot to learn about how stem cells function in the body and its capacity for healing. Safe and effective treatments for most diseases, conditions, and injuries are in the future. Stem cell treatment in India is flourishing with every new day and it has become absolutely possible to treat people who are suffering from erectile dysfunction with stem cell therapy. All you have to do is to do s proper research before choosing a particular clinic, as not every clinic is allowed to carry out the stem cell therapy treatment.