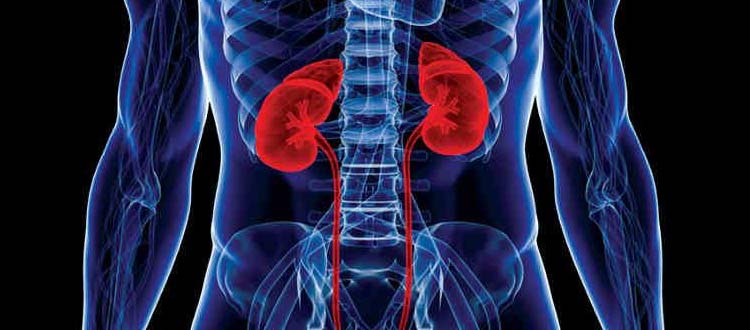 Stem Cell Therapy for Chronic Kidney Disease
Chronic kidney disease (CKD) is a type of kidney disease in which there is a gradual loss of kidney function over a period of months or years. Early on there are typically no symptoms. Later, leg swelling, feeling tired, vomiting, loss of appetite, or confusion may develop. Complications may include heart disease, high blood pressure, bone disease, or anemia. It describes the gradual loss of kidney function. Your kidneys filter wastes and excess fluids from your blood, which are then excreted in your urine. When chronic kidney disease reaches an advanced stage, dangerous levels of fluid, electrolytes and wastes can build up in your body. Chronic kidney disease affected 753 million people globally in 2016, including 417 million females and 336 million males. In 2015 it resulted in 1.2 million deaths, up from 409,000 in 1990. The causes that contribute to the greatest number of deaths are high blood pressure at 550,000, followed by diabetes at 418,000, and glomerulonephritis at 238,000. In the early stages of chronic kidney disease, you may have few signs or symptoms. Chronic kidney disease may not become apparent until your kidney function is significantly impaired.
Treatment for kidney disease focuses on slowing the progression of kidney damage, usually by controlling the underlying cause. Chronic kidney disease can progress to end-stage kidney failure, which is fatal without artificial filtering (dialysis) or a kidney transplant.
Signs and symptoms of kidney disease may include:
Nausea, Vomiting, Loss of appetite, Fatigue, and weakness, Sleep problems, Changes in how much you urinate, Decreased mental sharpness, Muscle twitches and cramps, Swelling of feet and ankles, Persistent itching, Chest pain, if fluid builds up around the lining of the heart, Shortness of breath, if fluid builds up in the lungs and High blood pressure (hypertension) that's difficult to control.
Demand for kidney transplants is increasing. In the western world, high blood pressure and type II diabetes are on the rise and are contributing to higher rates of kidney disease. But there are not enough donor organs to meet this growing need. Stem cell-based therapies may offer an alternative solution. a stem cell that scientists are using in kidney research is the Mesenchymal Stem Cells (MSCs). The best source of MSCs is from Human umbilical cord placenta which provides very young, high potential, huge quantity of MSCs. They have the ability to develop into all type of organ cells and can regenerate almost all type of kidney cells. Recently researchers have been able to use MSCs to produce kidney cells in a very early stage of development. These cells could have the potential to make the glomerulus and tubules, the building blocks of the nephron. However, a lot of research needs to be done before such cells can be used in patients to treat CKD.
Therapeutic options available for the glomerular disease include symptomatic treatment and strategies to delay progression. In an attempt to develop innovative treatments by promoting the limited capability of regeneration and repair after kidney injury and overcome the progressive pathological process that is uncontrolled with conventional treatment modalities, stem cell therapy for chronic kidney disease has emerged as novel intervention due to its ability to inhibit inflammation and promote regeneration. Recent developments in cell therapy have demonstrated promising therapeutic outcomes in terms of restoration of renal structure and function. This review focuses on stem cell therapy approaches for the treatment of glomerular disease, including the various cell sources used and recent advances in preclinical and clinical studies. The best stem cell center in India for therapy is Stem Cell Centre which is one of the leading in the business and promises you results.