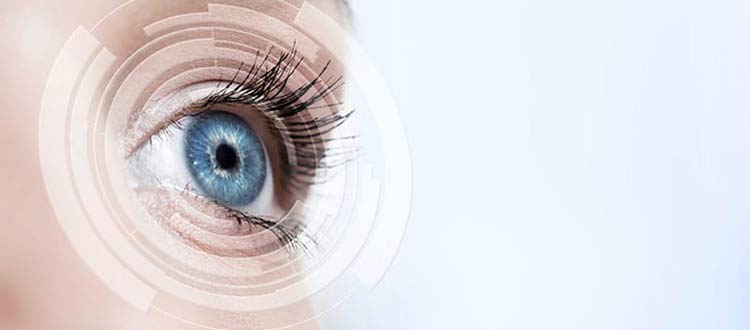 Things to Know about Optic Nerve Atrophy
Optic atrophy affects the optic nerve in the eye. It is not an illness, it is a situation. It damages the optic nerve. As a result, it can be a reason for a vision problem or even blindness. Optic nerves bring images of the eye vision to the brain.
Functions of Optic Nerve
The optic nerve attaches the eye to the brain. The optic nerve brings the impulses. It is made by the retina. The impulses are discharged by the optic nerve to the brain. It reflects them as image. The optic nerve is the second cranial nerve. The nerve is visible from the skull.
Causes of Optic Nerve Atrophy
The optic nerve is made by the nerve fibers which are transmitting impulses to the brain. But in the situation of optic atrophy, something prevents the optic nerve's capability and it changes the position of these impulses. There are many causes of optic atrophy. They are
• Glaucoma
• Optic's stroke
• Brain Tumour
• Sometimes heredity problem can be a cause of this type of condition
• Multiple sclerosis
• Trauma, radiation, toxins, and shock may also be the cause of optic atrophy
Symptoms of Optic Nerve Atrophy
The symptoms of optic atrophy are:
• Having problems with side vision
• Have some difficulties in color vision
• Having problem in the sharpness of vision
• Blurred vision
Treatment of Optic Nerve Atrophy
In the early days, unfortunately, there was no useful cure for Optic Nerve Atrophy. Once the nerve fibers in the optic nerve were lost, they never grow or reproduce. But now stem cell therapy in Delhi NCR is an effective treatment for Optic Nerve Atrophy. A stem cell is master cells which help to produce optic nerve cells which cannot regenerate by itself and improve such patient's eye vision back.
What are Stem Cells?
Stem cells are the primary cells of the human body. It is responsible to produce any other cells. It replaces damaged cells and produces new cells. It is the founder of the cells of every organ, body cells, and also, tissues. Bone marrow stem cells help to develop skin tissue, nerve, liver, fat, and brain. It creates new cells.
Stem cells are producing many other cells of neurons including nerve also. After this therapy, it continuously constructs cells in the body. It has the ability to supply neuronal progenitor cells in the body.
Stem cell treatment in India is medically proven after several types of research. After so many tests and researches, a positive outcome has been noticed for this therapy. Stem Cell therapy for Optic Nerve Atrophy is a very effective and successful treatment measure. The treatment is free from any side-effect and easily tolerable.
Those patients who are suffering optic nerve atrophy; stem cell therapy is the best treatment for them. It improves color discrimination, vision power, and also eyesight.
Stem Cell therapy is the best treatment of Optic Nerve Atrophy patients. The treatment improves the following areas:
• It improves focus power
• Help to grow visual power
• After this treatment, patients become strong with night vision
• Increase color vision
• Help to improve distant and near vision
• It grows vision clarity
Stem cell therapy in India is getting popular day by day. It is a more effective treatment than traditional therapy. Some critical problems like Optic Nerve Atrophy are not cured properly through traditional therapies. Stem cell therapy is the best treatment for this type of problem. Stem cell therapy helps to grow organs and solve many critical issues.
Final Thoughts
Stem cell therapy is also used for many other critical diseases like Motor Neuron Disease, Cerebellar Ataxia, Multiple Sclerosis, Cerebral Palsy, and Muscular Dystrophy, Parkinson's, etc. Therefore, if you or any of your close ones is suffering from Optic Nerve Atrophy, consult with the doctors of stem cell treatment to get the best cure.