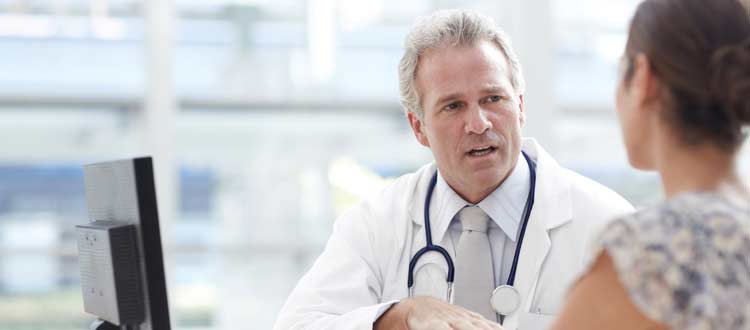 Top 4 Questions to Ask a Specialist Clinic for Stem Cell Treatment
In this age, if you going for medical treatment then you have to choose the clinic very carefully because if you search online, you will find plenty of specialist clinics which will provide that treatment. Therefore, you need to choose the right clinic if you don't want to aggravate your situation and for that proper questioning is the solution.
When you search for a clinic that provides stem cell treatment in India then you will see a list of many clinics. However, not all of them are proficient enough to provide the best treatment. So, of them truly provide average quality treatment and some of them provide top-notch treatment which is worth mentioning. So, how will you differentiate the best from the worst? For that, you need a proper questioning method which will help you to find the right clinic for stem cell treatment. So, in this article, let's discuss the questions you will be asking a clinic providing stem cell treatment before choosing it.
Question #1 How Long You are Providing the Treatment?
You will definitely think twice before going to a clinic which has started recently. Experience creates reliability which is an essential thing in this type of treatment. When you go to a clinic for stem cell treatment, you need to have faith in that clinic. You need to believe that you will be getting the best treatment from the clinic which can only come if the clinic is providing treatment for many years. That is why take time to figure out the experience of the clinic.
Question #2 What the Experience of the Doctors?
You will not only want to check the experience of the clinic but you will also look to figure out the experience of the doctors because they are the ones who will actually provide you with the treatment. If the doctors are knowledgeable and experienced then you can rest assured that you will be getting the best possible stem cell treatment. That is why checking the experience of the doctors is so very important.
Question #3 What are Source of the Cells You Collect?
Another important question that you must ask a clinic providing Stem Cell Therapy is about the source of the stem cells they collect. Once a study was conducted on the use of embryonic cells, which stirred many controversies and also, created a question mark on the ethics of stem cell therapy. That is why when you are choosing a clinic for your stem cell treatment, you have to ask this question. You should also know that the common source of the stem cells in bone marrow and apart from that, the stem cells are also collected from the adipose tissues.
Question #4 Do You Use Anaesthetic Medicines?
There are many clinics which use anesthetic medicines during stem cell treatment. You should know that by using it, they will do more harm than good. Actually, by using anesthetic medicines, the doctors numb the area. However, most of the anaesthetic medicines destroy the stem cells. Therefore, your treatment will not be as effective as you might have expected. That is why before choosing the clinic for your stem cell treatment; ask them about what kind of anaesthetic medications they will use and what will be its consequences on the result of your overall treatment.
So before you choose a clinic for stem cell therapy in Uttar Pradesh, you need to make sure that you are asking the aforementioned questions because they will help you to get the treatment from the best clinic for the stem cell therapy.